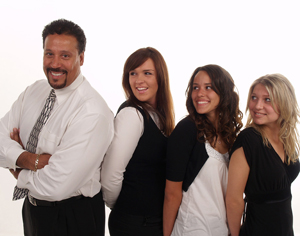 With over 25 years of experience in real estate, Andre's team consistently delivers a professional, client-oriented experience coupled with strong negotiating skills. His team handles all types of transactions throughout the GTA and surrounding areas.

With over 80% of our yearly sales attributed to referrals and repeat business, it is no wonder our past clients give our program the thumbs up.

Andre has the unique ability to listen and interpret the needs and wants of clients; this allows him to formulate a plan of action that is mutually rewarding.

"By listening effectively to our clients, clarity is assured," notes Andre.

There are no surprises when working with the The D'Anjou Realty Team !


MISSION STATEMENT

To provide quality of service and guidance, which will assist our clients in achieving their real estate goals.